Vellore Institute of Technology Engineering Entrance Exam (VITEEE) is a national-level test conducted by Vellore Institute of Technology for admission to various B. Tech courses offered by the institute.
VITEEE Eligibility Criteria
Nationality
• The applicant should be a Resident / Non Resident Indian National / PIO.
Age Limit
• Candidates whose date of birth falls on or after 1st July 1999 are eligible to apply for UG Engineering admission (UGEA) 2021. The date of birth as recorded in the High School / SSC / X Certificate will be considered authentic. Candidates should produce this certificate in original as a proof of their age at the time of counselling / admission, failing which they will be disqualified.
Qualifying Examination
Candidates applying for UG Engineering admission should have either completed or shall be appearing in the year of the test in any one of the following qualifying examinations:
• The final examination of the 10+2 system of Higher Secondary Examination conducted by the State Board; Central Board of Secondary Education (CBSE, New Delhi), The Council for Indian School Certificate Examination (ISCE), New Delhi.
• Intermediate or Two-year Pre-University Examination conducted by a recognized Board/ University.
• High School Certificate Examination of the Cambridge University or International Baccalaureate Diploma of the International Baccalaureate Office, Geneva.
• General Certificate Education (GCE) examination (London/Cambridge/Srilanka) at the Advanced (A) level.
• As per VIT Norms, Regular 'NIOS' board candidates are also eligible for Undergraduate Engineering programmes. Applicants should produce the Migration Cum Transfer Certificate at the time of joining.
• They should also provide the marks secured in Physics, Chemistry, Mathematics, English and Total (including all subjects) and upload the scanned copy of the mark list in the application form
• Eligible JEE / SAT Score Card (if available)
Eligibility Criteria For The Qualifying Examination
• Candidates applying for the Undergraduate Engineering admission in 2021 should have secured minimum aggregate of 60% in Physics, Chemistry, and Mathematics/Biology in the qualifying examination (+2/Intermediate).
• The average marks obtained in the subjects Physics, Chemistry and Mathematics or Biology (PCM / PCB) in +2 (or its equivalent) put together should be minimum aggregate of 50% for the following categories:
1. Candidates belonging to SC/ST
2. Candidates hailing from Jammu and Kashmir/ Ladakh and the North Eastern states of Arunachal Pradesh, Assam, Manipur, Meghalaya, Mizoram, Nagaland, Sikkim and Tripura. CERTIFICATE TO PROVE COMMUNITY / NATIVITY should be produced at the time of counselling, failing which they will not be considered for admission.
Subject Eligibility
• Candidates having studied Mathematics/Physics/Chemisty in +2 / Higher Secondary Board are eligible for all the B.Tech. Programmes.
• Candidates having studied Biology/Physics/Chemisty in +2/ Higher Secondary Board are eligible for the following Bio stream programmes only. Upon joining, the students need to mandatorily register for a bridge course in Mathematics.
1. B.Tech. Bio-engineering(VIT-Bhopal)
2. B.Tech. Biotechnology(VIT, Vellore)
3. B.Tech. Computer Science and Engineering with specialisation in Bioinformatics(VIT, Vellore)
4. B.Tech. Electronics and Communication with specialisation in Biomedical Engineering(VIT, Vellore)
Steps to fill up VITEE application form
Step 1: New user registration
• Valid e-mail address and active mobile number.
• Valid Net Banking Account/ Credit/ Debit Card or Paytm Account.
• Enter all the relevant details carefully.
• An OTP will be sent to your Registered Indian Mobile Number for verification.
• Once OTP is validated, a password will be sent to your registered email address.
• All the correspondence shall be made to the registered email address and mobile number only. Request for change of Registered Mobile Number / E-mail Address / Address for Correspondence will not be entertained under any circumstances.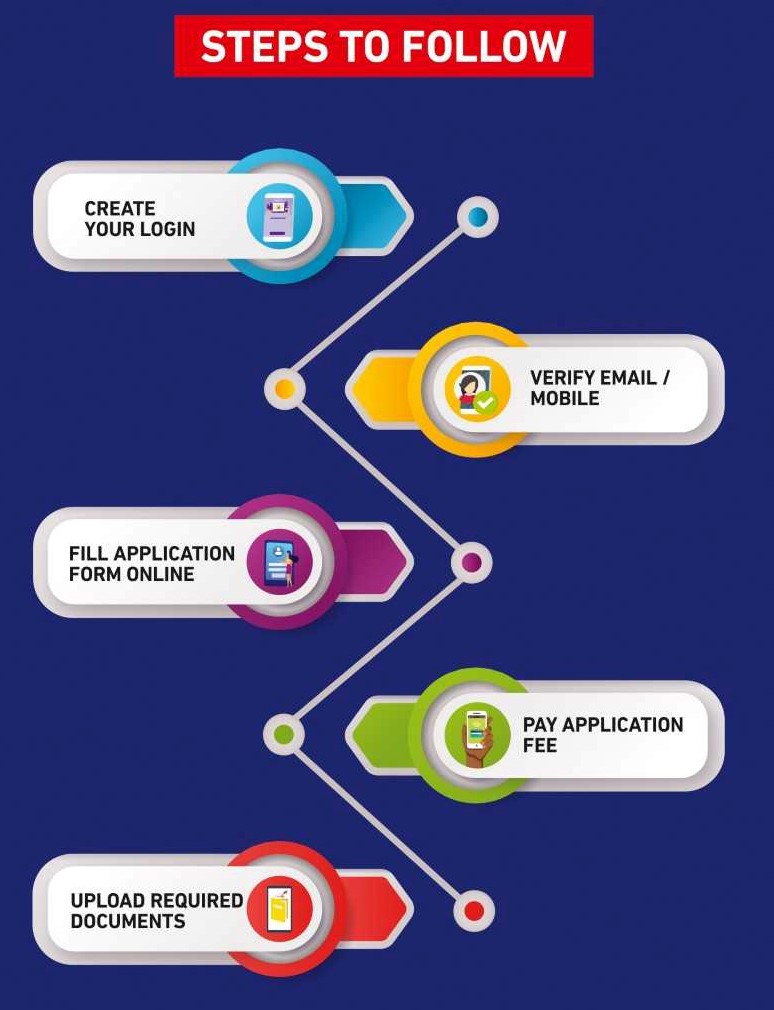 Step 2: Sign in for Registered users
• Log in with the registered email address and the password received from VIT.
Step 3: Filling Online application form
• Fill in the relevant fields carefully.
• An Application Number will be generated after filling primary details.
• Refer this application number in all your future correspondence.
Step 4 - Payment
• Online Web browser : Rs.1150
• Mobile App : Rs.1050
• For Abroad test centre : Equivalent to USD 50 in INR
• Application cost is non-refundable
Step 5 - Photo & Signature Upload
• After payment, softcopy of your photo and signature should be uploaded.
• Scanned files (.jpg format) of your photo (3.5 cm width x 4.5 cm height; 10-200 kB size) and signature (3.5 cm width x 1.5 cm height; 10-200 kB size)
Step 6 - Download filled-in application form
• Download and save the filled-in application for your reference and further correspondence.
• Applicants NEED NOT SEND hard copy of the filled-in Application Form to VIT.
Step 7 - Documents Upload
• 12th Standard Hall Ticket
• 12th Standard Mark Sheet
• Eligible JEE Score Card 2021
• Eligible SAT Score Card
• Aadhar Card
E-Admit Card
• The e-Admit card will be generated once the candidate has booked his/her schedule through the Online Test Booking System.
• The e-Admit card will be auto-generated for only those candidates who book a slot using the Online Test Booking system before the last date. For those who have not booked, slots will be generated based on the information given on the application form and availability of the slot.
• The e-Admit card will indicate the e-Admit card number, photograph of the student, address of the test center, test date and time selected by the candidate. Discrepancies, if any, must be brought to the notice of VIT immediately.
• The e-Admit card will be made available for candidates in www.vit.ac.in. Candidate should provide the application form number and Online Test Booking password to download the e-Admit card.
• The copy of the e-Admit card will also be emailed to the candidate.
• Candidates must provide a valid email ID in the application form. The e-Admit card will not be dispatched to candidates via post or fax.
• Candidates should take a print out of the e-Admit card using the print option on A4 size paper only. Please ensure that all information on the e-Admit card including photograph is clearly visible on the print out.
• Candidates will not be permitted to appear for the test without valid e-Admit card
• Candidates must not mutilate the e-Admit card or change any entry made therein after it has been authenticated and received by them. Impersonation is a legally punishable offence.
• The e-Admit card is an important document and it must be preserved and produced at the time of counselling / admission.
Documents to be brought to the test centre
• e-Admit card
• Photocopy of the application form and
• Any one of the following for photo identification.
1. School or college Photo ID card
2. Twelfth Standard board exam hall ticket (or) admit card bearing photo
3. Aadhar Card
4. Passport
5. Driving License
6. Voter ID card
7. IT Pan Card

• The exam mode will be computer-based test (CBT).
• The duration of the exam will be 2 hours 30 minutes.
• The questions will primarily be from the State Board of Higher Secondary Education and the CBSE syllabus.
• Each question is followed by 4 alternative answers. The candidate will have to choose the correct answer and click the same.
• No negative marks for wrong answers.
• The Question paper will be in English only.
Mock / Demo Test
A mock test will be available to the candidates on the website www.vit.ac.in. This is mainly designed to provide the candidates awareness of the procedure and to get used to the various components of the exam. The mock test will be in the form of flash file that can be downloaded to the system and the candidate can go through the entire flash file of the demo/mock test any number of times.
VITEE Result
A merit list will be prepared based on the total marks secured in VITEEE.
VITEE syllabus
a. MATHEMATICS
i. Matrices and their Applications
ii. Trigonometry and Complex Numbers
iii. Analytical Geometry of two dimensions
iv. Vector Algebra
v. Analytical Geometry of Three Dimensions
vi. Differential Calculus
vii. Integral Calculus and its Applications
viii. Differential Equations
ix. Probability Distributions
x. Discrete Mathematics
b. BIOLOGY
i. Taxonomy
ii. Cell and Molecular Biology
iii. Reproduction
iv. Genetics and evolution
v. Human health and diseases
vi. Biochemistry
vii. Plant physiology
viii. Human physiology
ix. Biotechnology and its applications
x. Biodiversity, ecology and environment
c. PHYSICS
i. Laws of Motion & Work, Energy and Power
ii. Properties of Matter
iii. Electrostatics
iv. Current Electricity
v. Magnetic Effects of Electric Current
vi. Electromagnetic Induction and Alternating Current
vii. Optics
viii. Dual Nature of Radiation and Atomic Physics
ix. Nuclear Physics
x. Semiconductor Devices and their Applications
d. CHEMISTRY
i. Atomic Structure
ii. p,d and f – Block Elements
iii. Coordination Chemistry and Solid State Chemistry
iv. Thermodynamics, Chemical Equilibrium and Chemical Kinetics
v. Electrochemistry
vi. Isomerism in Organic Compounds
vii. Alcohols and Ethers
viii. Carbonyl Compounds
ix. Carboxylic Acids and their derivatives
x. Organic Nitrogen Compounds and Biomolecules
e. ENGLISH
Comprehension, English grammar and pronunciation.
f. APTITUDE
1. Data Interpretation
2. Data Sufficiency
3. Syllogism
4. Number series, Coding and Decoding
5. Clocks, Calendars and Directions
BTech Courses offered
Courses available at (1) Vellore, (2) Chennai, (3) VIT-AP, (4) VIT-Bhopal)
• Aerospace Engineering(4)
• Biotechnology(1)
• Bioengineering (4)
• Chemical Engineering (1)
• Civil Engineering (1,2)
• Computer Science and Engineering (1,2,3,4)
• Computer Science and Engineering with specialisation in Bioinformatics (1)
• Computer Science and Engineering with specialisation in Information Security (1)
• Computer Science and Engineering and Business systems (in collaboration with TCS) (1)
• Computer Science and Engineering with specialisation in Data Science (1)
• Computer Science and Engineering with specialisation in the Internet of Things (1)
• Computer Science and Engineering with specialisation in Data Analytics (3)
• Computer Science and Engineering with specialisation in Networking & Security(3)
• Computer Science and Engineering with specialisation in AI and Machine Learning (2,4)
• Computer Science and Engineering with specialisation in Cyber-Physical Systems (2)
• Computer Science and Engineering with specialisation in Artificial Intelligence (3)
• Computer Science and Engineering with specialisation in Gaming Technology (4)
• Computer Science and Engineering with specialisation in Cybersecurity & Digital Forensics(4)
• Electrical and Electronics Engineering(1,2,4)
• Electronics and Communication Engineering (1,2,3,4)
• Electronics and Communication with a specialisation in Biomedical Engineering(1)
• Electronics and Communication Engineering with specialisation in Embedded Systems (3)
• Electronics and Communication Engineering with specialisation in VLSI (3)
• Electronics and Instrumentation Engineering (1)
• Electronics and Computer Engineering(2)
• Fashion Technology (2)
• Information Technology(1)
• Mechanical with specialisation in Automotive Engineering (1)
• Mechanical Engineering(1,2,3,4)
• Production and Industrial Engineering(1)
Contact Details
Director - UG Admissions
VIT, Vellore - 632014
Tamil Nadu, India
Phone: 0416-2202020 / 1800-102-0536
Email ID: ugadmission@vit.ac.in
WhatsApp: 9566656755
Source
https://viteee.vit.ac.in/